Riverside mayor raised homeless issue in state of city address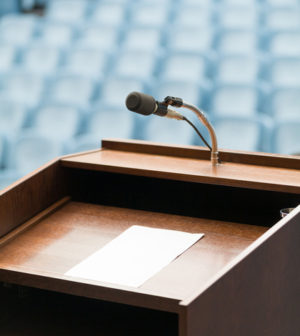 Riverside Mayor Rusty Bailey called for an "all hands on deck" approach to ending the city's housing and homeless crisis during his State of the City address Thursday at the Riverside Convention Center.
The shortage of affordable housing is one contributing factor to our homelessness crisis," Bailey said, according to a statement released by the city. "But this housing depression is about more than just homelessness.
"We need to treat this emergency with a sense of urgency."
Bailey noted that an estimated 122 children in Riverside are living in cars, shelters and hotels, and that the 584 units of affordable housing being developed will meet only about one-third of the city's need.
"This is unacceptable," Bailey told the assembly. "This must change."
Bailey also praised the city he has led for the past eight years. He noted that Riverside leads the Inland Empire in many economic indicators and that the city's focus on intelligent growth and development has led to almost $2 billion in private investment in the past five years.
Small business employment is also up 37 percent in Riverside, said Bailey, who delivered his final State of the City address. He has served two terms and will leave office this year, according to the statement.