Riverside names homeless services manager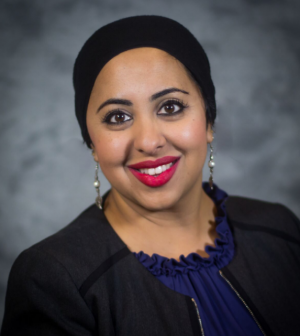 Hafsa Kaka has been named Riverside's homeless services manager.
Kaka, who most recently was in charge of Santa Ana's efforts to end homelessness, began her new position Nov. 15, according to a statement.
With Kaka in charge, Orange County's second-largest city developed a 200-bed shelter in 28 days, from which more than 100 people have found permanent housing. Kaka also helped create Santa Ana's Homeless Data Dashboard, Homeless Strategic Plan, and Homeless Hotline.
"Hafsa Kaka has a proven track record of approaching the issue of homelessness in a comprehensive way that yields results," Riverside City Manager Al Zelinka said in the statement. "Her work in Santa Ana, both in offering services to homeless individuals trying to change their lives while ensuring the quality of life in the city is maintained, illustrates why she is a good fit for Riverside."
In Riverside, Kaka will help the Office of Homeless Solutions assist homeless people off the street and into a shelter, then into housing with services and, ultimately, into their own home. 
"Riverside has significantly ramped up its efforts to address homelessness, and I am excited to be part of such a pro-active response," Kaka said in the statement.