Riverside to allow outdoor dining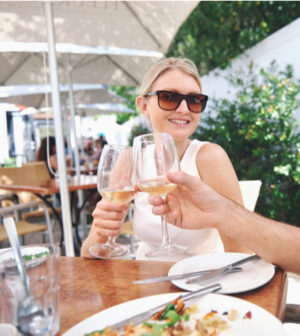 Riverside has approved outdoor dining at re-opened restaurants, bars, breweries, pubs and wineries.
An emergency order signed Monday by City Manager Al Zelinka is scheduled to be considered by the city council Tuesday and will remain in place until the state lifts the ban on indoor dining, according to a statement on the city's website.
The order, which Zelinka signed in his capacity as the city's emergency services director, is meant to help restaurants and other facilities increase their business while also observing physical distancing and other public health requirements created by the COVID-19 pandemic.
It allows outdoor dining in public rights-of-way and on private property. Options include public roadways, alleys, sidewalks and plazas, as well as private alleys, parking spots and parking lots.
"This approach will give restaurants and other establishments a path forward as we steadily re-open our local economy in a safe and responsible manner," Mayor Rusty Bailey said in statement. "In keeping with our responsive culture, we are reaching out to our business owners in the hospitality field to provide them with this option."
There is no cost for the city's permit, although there are requirements for insurance, accessibility and other needs. The permit is good for 90 days.