Riverside to observe Small Business Saturday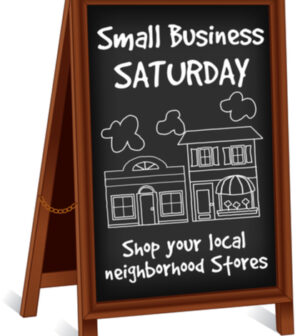 Riverside is again celebrating Small Business Saturday the weekend after Thanksgiving, in which residents are encouraged to shop at small businesses during the holidays.
Created in 2010 by American Express, Small Business Saturday is the start of the holiday shopping season for small businesses throughout the United States.
In 2018, U.S. shoppers reported spending nearly $18 billion at independent retailers and restaurants on the last Saturday of November, according to the American Express Small Business Saturday Consumer Insights Survey.
About two-thirds of every dollar spent at a local small business stays in the community, the survey states.
"Small business is the backbone of the U.S. economy, and that certainly is true here in Riverside," Mayor Rusty Bailey said in the statement. "From downtown to La Sierra, our small businesses have the perfect gift for that special someone during the holidays."
Riverside is also encouraging residents to include the hashtags #ShopSmall, #SmallBizSat and #ILoveRiverside when posting on social media messages or photos regarding their holiday shopping.