Riverside to open retail-residential project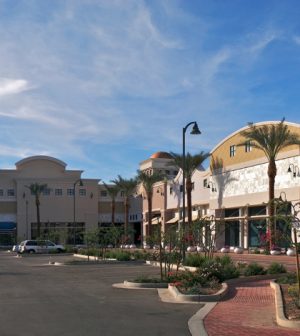 A mixed-use residential project is scheduled to open Thursday in downtown Riverside.
Imperial Hardware Lofts covers 8,000 square feet at 3750 Main St., about one block from the Mission Inn & Spa, according to a statement.
The project, which broke ground in late 2016, has one floor of retail topped by five levels of residential lofts. It's on the former site of the Imperial Hardware building, a one-time downtown destination that has been vacant since the late 1980s.
Ratkovich Properties in Irvine, the project's developer, and Riverside officials will host an invitation-only event 6 p.m. Thursday. Residents are expected to begin moving in Saturday.
The project, which was  proposed in 2012, is 50 percent pre-leased, and regular tours are being held for prospective residents.
Imperial Hardware Lofts is one of several mixed-use projects expected to attract more businesses and residents to downtown Riverside and turn the area into a 24-hour destination.
"We can't expect downtown businesses to thrive without providing them ample traffic to attract loyal customers," Mayor Rusty Bailey said in the statement. "The Imperial Hardware Lofts project is one of several new downtown developments that are expected to boost local tax revenue, create new permanent jobs and allow hundreds of individuals, couples and families the opportunity to live in the downtown core."