Riverside walks back some CV restrictions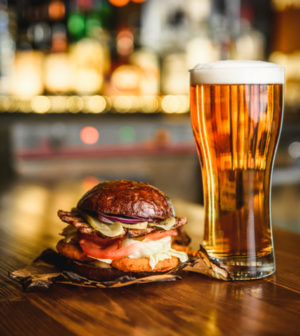 Riverside has modified several of the regulations it placed on restaurants, bars, breweries and wineries in response to the Coronavirus outbreak.
The city council on Tuesday agreed to allow breweries and wineries to have takeout business, but left in place the closing of bars, breweries and wineries that do not sell food, according to a statement on the city's website.
Council members also decided that restaurants may remain open at 50 percent capacity if they follow social distancing norms that keep people six feet apart. If a restaurant has a bar, the bar must close. 
Restaurant patrons eating food may order from the bar until 10 p.m. Also, gatherings  must be limited to no more than 10 people in the subdivided room of a building, and all social distancing rules must be obeyed.
"These changes represent our best efforts as a local government to protect public health and acknowledge the urgency being experienced by some of our business owners," Mayor Rusty Bailey said in the statement. "We pledge to continue to work with our community to keep everyone safe and avoid as much economic damage as possible."
On Monday, council members called for restaurants and cafes to be open only for drive-through or other pick-up/delivery options. 
The sale of food for take-out or delivery was allowed 24 hours per day. Those rules were to be in place for 60 days.