Rogers names Omnitrans' temporary GM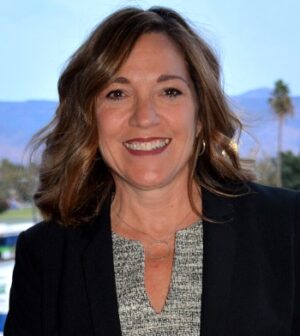 Omnitrans
Erin Rogers has been named Omnitrans' interim general manager and chief executive officer.
Currently the public transit agency's deputy general manager, Rogers will fill in for P. Scott Graham, who is leaving after 13 years as the agency's top executive, according to a statement.
Rogers, who joined Omnitrans in 2017 after working 16 years with the Orange County Transportation Authority, is scheduled to take over Nov. 7 and remain on the job until Graham's replacement is found.
"We are confident in Erin's ability to lead the Omnitrans team into a new era of transit as we transition to a zero-emission bus fleet and implement more flexible and efficient bus service," said David Avila, Omnitrans board chair and Yucaipa Mayor pro tem, in the statement.
Omnitrans is San Bernardino County's largest public transit agency. It employs about 720 people directly, has 220 contracted employees and its yearly ridership tops 10 million people, according to the statement.