RUHS medical center adds emergency beds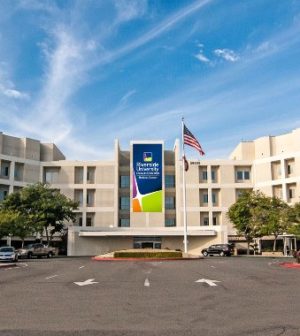 Riverside University Health System has added five beds to its emergency department and trauma center.
The beds, which were added to keep up with increased demand for service at the health system's medical center in Moreno Valley, brings the number of emergency and trauma beds at the hospital to 45, according to a statement.
More than 90,000 patients are treated annually at the teaching hospital's emergency department and level two trauma center.
Doctors at the medical center are also developing a research program and are recruiting internationally renowned trauma surgeons. Their goal is to become Riverside County's first level one trauma center by summer of next year.
A level one trauma center specializes in trauma prevention and education and has all of the resources needed to treat traumatic injuries.
"We are focused on being prepared for any emergency that presents to our hospital, and we are committed to providing high-quality patient-centered care," said Leah Patterson, executive nursing director of critical care services, in the statement. "We hope you'll never need our emergency department or trauma services, but you'll be in good hands if you do."