RUHS-Medical Center receives awards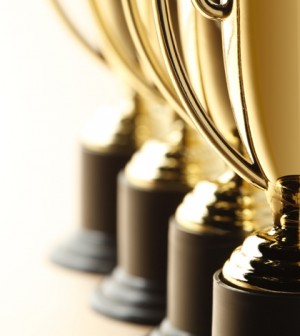 The Riverside University Health System—Medical Center has received top honors for its stroke, heart attack and shock treatments from the American Heart Association/American Stroke Association.
This is the sixth consecutive year the stroke program at the public teaching hospital in Moreno Valley has earned the Gold Plus award from the American Heart Association, according to a statement.
"We rapidly identify and treat the nation's leading cause of long-term disability," said Nurse Deborah Brehm, coordinator of the stroke treatment program, in the statement. "The faster a stroke victim can get to an emergency room for treatment, the greater chance we have of helping that person return home to the quality of life they enjoyed before their stroke."
The 439-bed hospital was also awarded the Silver and Silver-Plus awards in Resuscitation for its treatment of cardiac and pulmonary patients, according to the statement.