Sales drop as home prices reach 10-year peak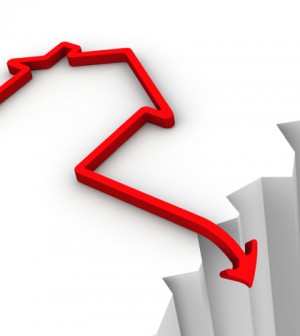 Home sales in Southern California in September fell to a  three-year low for that month, according to data released this week.
A total of 20,956 new and resale houses and condominiums changed hands during that month, down 12.9 percent from August and 1.7 percent year-over-year, Irvine-based CoreLogic reported in its monthly housing report on the region.
That was the lowest number of sales for September since 2014, when 18,874 sales were recorded.
At the same time, the median price in the six-county region – $505,000 – was the highest it's been since April, May and July of 2007. However, when adjusted for inflation, the median sale price was nearly 13 percent below that peak.
The increase in median prices during the past 10 years has boosted homeowner equity and spurred economic growth throughout the region, said Andrew LePage, research analyst with CoreLogic, in a statement.
Year-over-year, the Southern California median home price has risen for 66 consecutive months, the last 40 of which have been single-digit increases.
In the Inland Empire, year-over-year sales were down 3.7 percent in Riverside County but rose 4.6 percent in San Bernardino County during September
Riverside County's median price – $360,000 – was a 7.5 percent increase compared with September 2016. The San Bernardino County median – $325,000 – was an 8.7 percent increase year-over-year, CoreLogic reported.