SB County business summit, state of the county slated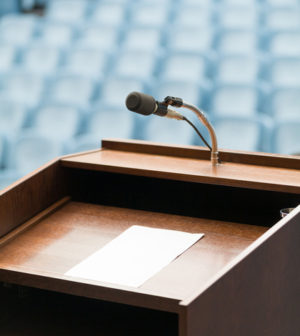 San Bernardino County's annual Regional Business Summit and State of the County event is scheduled to be held Feb. 12 at Citizens Business Bank Arena in Ontario.
This year's theme – "Innovate.Transform,Grow." – is an acknowledgement of the county's economic strength and business growth that will continue to transform the region, according to statement on the county's website.
NAIOP's Inland Empire chapter will also hold a real estate industry presentation called "San Bernardino County: The Road Forward" that will happen before State of the County.
Several thousand business, government and civic leaders are expected to attend this year's summit, which will again be an opportunity to meet with business owners, chief executive officers and other influential people from the public and private sector. 
It is the largest annual gathering of its kind in San Bernardino County.
"I encourage businesses to make plans to be part of this event," Supervisor Curt Hagman said. "We will share information to encourage business growth as well as provide a forum for valuable engagement with regional leaders."
The NAIOP IE panel will begin at 3:30 pm. Registration for State of the County begins at 4:30 pm. For more information, visit http://www.sbcountyadvantage.com/About-Us/State-of-the-County.aspx