SB County names interim fire chief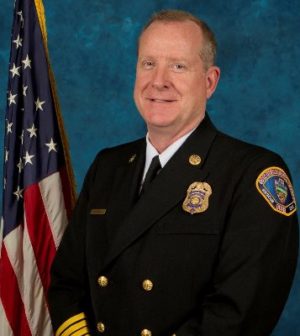 SBC Fire Department
Donald W. Trapp, deputy fire chief with San Bernardino County, will serve as the department's interim chief beginning later this week.
Trapp will fill in for Mark Hartwig, who is leaving the department Feb. 15 to become Santa Barbara County's fire chief, according to a statement posted on San Bernardino County's website.
A nationwide search will be conducted to find Hartwig's replacement.
Trapp, who has served in the San Bernardino County Fire Protection District for nearly 30 years, was appointed deputy chief of administration in July 2015. He has been deputy chief of operations since 2017 and is in charge of all fire suppression, emergency medical services, and rescue operations, according to the statement.