SB office building sells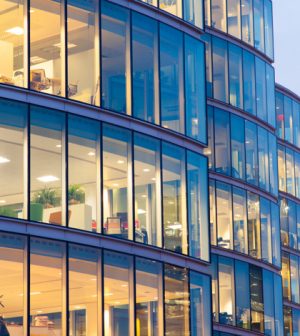 A Class-A office building in San Bernardino has been sold.
Northpointe sold to TPG Capital & Gramercy Property Trust, a partnership that buys and manages office properties nationwide, for $45 million, according to a statement released Monday by Newmark Knight Frank.
The seller was Founders Properties LLC, a privately held real estate management company in Minneapolis.
Northpointe is a five-story building at 1003 Brier Drive, near Hospitality Lane and the Interstate 10/215 interchange. The 10-year-old building sits on 14 acres and is 92 percent leased, with 88 percent of that space occupied by Wells Fargo.
Konica Minolta is also a tenant, according to the statement.
"Northpointe is one of the highest quality Class A office buildings in the entire Inland Empire office market," said Kevin Shannon, president of Newmark's West Coast Capital Markets, in the statement.
"Wells Fargo is the anchor tenant that provides a stable credit cash flow stream which will be enhanced by additional leasing. The Inland Empire is enjoying some of the strongest job growth in the nation which is the reason the office market has continued to improve."
Newmark Knight Frank represented Founders Properties in the negotiations, TPG Capital & Gramercy Property Trust represented itself, according to the statement.