SBC Sheriff deputy honored "Hero of the Game" by the Ontario Reign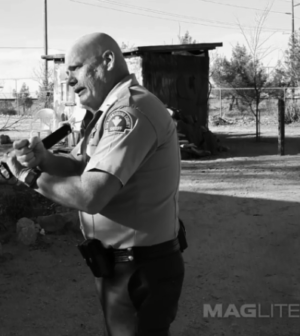 By JIM STEINBERG
In an isolated High Desert  shootout, a San Bernardino County Sheriff's deputy is shot four times.
One of the bullets, from a powerful AK-47 rifle, is deflected from a "center-mass" chest wound, by the deputy's duty MAGLITE flashlight.
After blocking what likely would have been a fatal bullet, then patrol deputy Jim Considine, and the MAGLITE flashlight became separated.
The gunman, continued to fire at the still-working flashlight, apparently thinking Considine continued to hold it.
The flashlight's steady light beam allowed the wounded deputy to crawl to cover behind a tree and return fire, eventually killing the 55-year-old shooter.
That was September 27, 1997.
On March 14, Considine was honored as "Hero of the Game" by the Ontario Reign.
A huge hockey fan, coach and  player, Considine dropped the game opening puck last week in a game between the Reign and the Cleveland Monsters.
At the end of the first period, a 90-second video was played while the 6,000 game fans attentively listened to Considine's  story of survivial and triumph over a disabling injury.
Although the Reign has long had a "Hero of the Game",  the Considine story represented a cosmic leap.
When the video was over, a huge applause exploded inside Citizens Business Bank Arena.
"A story like Jim's is very rare," said Darren Abbott, president of the LA Kings Minor League Affiliates.
"It was a very special, one of those opportunities that are very organic" with all the elements coming from the Reign's backyard, Abbott said.
Considine, the heroic peace officer from San Bernardno County, also happens to be a huge hockey fan as well as former player and coach.
MAGLITE is an Ontario-based company, Abbott said.
The AK's  bullet was stopped in its tracks by the tough aircraft aluminum shell which peace officers and others have come to depend upon since 1979, MAGLITE officials said.
Reign fans are very community oriented,  Abbot said. "Jim's story really struck home with them," he said, adding that it was "almost dead quiet" in the arena when the 90-second video ran.
"It was an amazing story…hard to believe that the (MAGLITE) flashlight could be hit by a high-power rifle bullet and still work," said Kevin Bicknell, 39, said after the video was shown.
Bicknell is a Glendora resident, who, along with his wife, are in their second year of being Reign season ticket holders.
Abbott said the Reign hopes to highlight other heroes, from time to time,  in an ongoing series with MAGLITE.
Well into the intermission, between the first and second periods, Bicknell ran into Considine in the common area outside the ice rink. "Thank you for your service," he said.
Considine, 56,  told a reporter for IE Business Daily that he was overwhelmed by the outpouring of support he received from people in the aftermath of the MAGLITE promotion.
"More than 20 years later, I'm getting more recognition now than I did at the time…but there was no social media around when I was shot," he said.
"When we discovered what Jim had achieved, especially with our close connection to law enforcement, we at MAGLITE were compelled to see his story told," said Tony Maglica, MAGLITE president and founder.
RECOVERY
One of the gunman's bullets smashed through Considine's foot and traveled up the leg bone, demolishing much of it before it exited below the knee.
At the hospital, it was initially thought the leg would need to be amputated, Considine said.
But a skilled surgeon saved the leg. As time went on however, Considine would realize that was a mixed blessing. Despite time to heal and physical therapy, the repaired leg never regained much movement — but it caused constant excruciating pain.
The decision to have the lower leg amputated and then get fitted for a prosthetic leg below the knee was movtivated by "quality of life" issues, he said.
After the amputation, Considine was able to go into industrial sales, take up bicycling and running.
Over time he realized that physically he would be able to be a patrol deputy again.
Then San Bernardino County Sheriff Gary Penrod allowed that to happen.
He initially returned to patrol and then was promoted to a detective assigned to the prestigious intellegence unit.
Part of the assignment in intellegence, at that time, was to be a member of the Special Weapons and TacticsM team.
Although he could have avoiding the SWAT role, fter encouragement from other deputies, including one SWAT team veteran,  Considine decided to join the "tough, physically demanding world of SWAT."
"I never pictured myself going through SWAT training," he said. He excelled, winning the "Instructors' Award"
It's believed that Considine is the first amputee to ever serve on a SWAT team.
Considine, now a lieutenant, commands the intelligence unit.
MAGLITE has several hundred employees and occupies more than 700,000-square-feet in Ontario, including factory, offices and a main distribution center.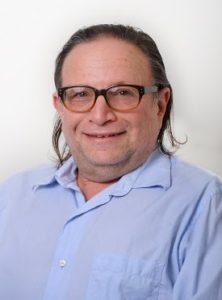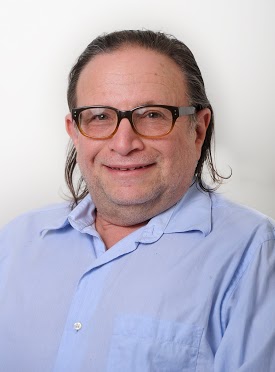 Jim Steinberg is an award-winning business, environmental and medical writer.