Sears BK filing leads to two local closures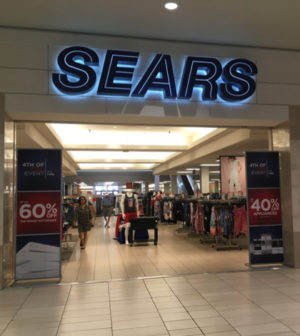 Two Inland Empire K-Marts will close as a result of Monday's Chapter 11 bankruptcy filing by Sears Holdings Corp.
The stores at 2530 S. Euclid Ave. in Ontario and 375 E. Alessandro Blvd. in Riverside are among the 142 stores nationwide – 65 Kmart and 77 Sears – that are scheduled to close by the end of the year, according to a statement.
Liquidation sales are expected to begin shortly at all of those locations.
In August, the company announced it was closing 46 unprofitable stores nationwide. Those closings are expected to be finished by next month.
No local Sears stores were on the closing list released Monday.
Sears Holdings, which plans to undergo a major financial restructuring, will have about 500 stores remaining after the bankruptcy is completed, according to a statement.