Sears closures avoid Inland region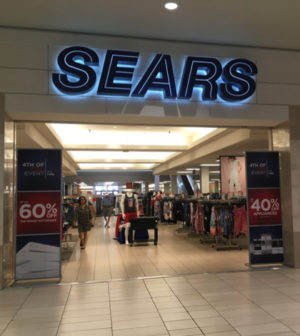 Sears will close 63 more stores this year, the result of plunging sales and mounting losses for the once-mighty retail chain.
In a statement released Thursday, officials with Sears Holdings announced they had identified 100 money-losing Sears and Kmart locations nationwide and that 72 of those would be closed "in the near future."
That number was amended to 63 – 48 Sears and 15 Kmarts – with those locations to close in early September. Exact closing dates were not released.
Liquidation sales are expected to begin as early as June 14.
None of the stores scheduled to be shut down are in the Inland Empire. The remaining underperforming stores from the original list of 100 are being evaluated, according to the statement.
Sears has closed nearly 400 stores during the past year. It will have 831 stores after the pending closures, according to published reports.