Some High Desert people don't like the name High Desert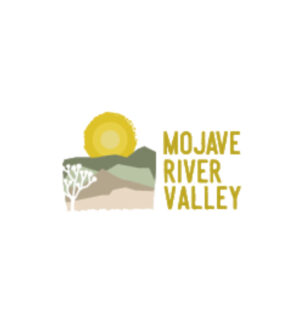 mojaverivervalley.com
A group of business people want to change the region's name to the Mojave River Valley. They say it will create a stronger identity and make it easier to attract businesses.
Will the area known for years as the High Desert one day be called the Mojave River Valley?
It will if a dozen or so business people and residents from the region have their way.
The Mojave River Valley Alliance was formed about three years ago to create a stronger regional identity for the area long known as the High Desert or the Victor Valley, starting with a more descriptive name, said Tari Blalock, an alliance board member and Hesperia resident.
The group meets twice a month, has a website and can claim victory: Last October, the Hesperia City Council passed a resolution that officially recognizes the High Desert as the Mojave River Valley.
The alliance has also hired an advertising agency, Passantino Andersen Communications in Lancaster, to promote the idea, especially among the media, Blalock said.
"We want to create our own identity and our own brand," said Blalock, president and chief executive officer of The Blalock Group in Hesperia, a consulting firm that works with technology companies. "There are too many other areas, not just here but all over, that call themselves the High Desert."
Indeed there are. 
A Google search of "High Desert" yields 660 million results. Yes, the High Desert in San Bernardino County pops up first, but the moniker is also applied to regions in New Mexico, Oregon and Nevada, along with Palmdale and Lancaster in Los Angeles County.
Proponents of the name change say that is too much competition. They maintain that luring businesses to the area is more difficult when the region's name doesn't convey a message, like Silicon Valley immediately makes one think "high-tech." 
Their goal is to rebrand the area and give it a strong identity, one that will better emphasize that the area is an ideal place to live, raise a family and most of all conduct business, said Joseph Brady, president of The Bradco Cos. in Victorville.
"I don't think this is any one person's idea," said Brady, whose company is the largest commercial real estate firm in the region. "I've been hearing about a name change for years. I think it's a good idea, because it gives us more identity, and over time that will make it easier to attract businesses. But we understand that not everyone is going to like it."
The upper desert region has another unofficial name – Victor Valley – but Brady dismissed it, calling it "not descriptive enough." 
Now that Hesperia has given the name change its stamp of approval, other cities are expected to take up the idea. Adelanto is scheduled to vote on the proposal March 11, Apple Valley in April followed by Barstow in May or June.
Eventually, Victorville, Yucca Valley and Twentynine Palms are expected to render an opinion on a rebranding the High Desert.
"Mojave River Valley" is not a new name – it's been around since at least the early 1900s – but alliance members believe it's a better description of the region, which the group loosely defines as Barstow to the north and Hesperia to the south.
The U.S. Geological Survey, classifies the Mojave River as an intermittent river, meaning it stops flowing at least twice every five years.  It originates in the eastern San Bernardino mountains and flows, mostly underground, through the Mojave Desert.
"The idea of changing High Desert to Mojave Valley has been around maybe decades," said Eric Schmidt, an alliance member and president of Exquadrum Inc., an aerospace company in Adelanto. "I remember thinking, the first time I heard it, that it was a good name. It said something about the history of the area."
In 2015, when he was mayor of Hesperia, Schmidt made the Mojave River Valley re-designation a major issue, even mentioning it in his state of the city address that year. He believes that was the first time any public official mentioned Mojave River Valley in an official capacity.
"It was dismissed by some people at the time, but there were also some people who were intrigued by it," said Schmidt, who was not reelected the following year. "It will not be easy to implement. It will have to be something we do over time. But it will give us a better identity, and that will be better for business. If nothing else it will help us distinguish ourselves from Palmdale and Lancaster. They're also called the High Desert, and people get the two confused."
One person who was intrigued by Schmidt's call for a renaming of the High Desert was John Ohanian,  managing partner of Terra Verde Group, a residential real estate investment company with offices in Hesperia.
"I think it might take 10 years for it to really become known as the Mojave River Valley, but it will be worth the effort," said Ohanian, whose company is developing Tapestry, a 15,600-unit housing project on 9,400 acres in Hesperia.
Working on Tapestry, which is scheduled to start construction and take 25 years to complete,  has taught him how generic "High Desert" is, Ohanian said.
"We tell people we're in Southern California and they think we're talking about Palmdale and Lancaster," he said. "I understand people want to stick with what they're comfortable with, but we need to do something about that."