Stanford economist to speak at UCR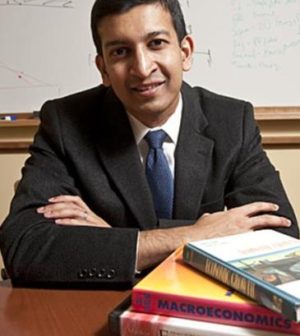 Stanford economist Raj Chetty will deliver a Chancellor's Distinguished Lecture at UC Riverside.
Chetty is scheduled to speak from 1 to 2:30 p.m. Dec. 1 at the University Theatre, according to a statement.
The event is free and open to the public.
Chetty was one of the youngest tenured professors in Harvard's history before he joined Stanford's economics department in 2015. He is a member of the school's Equality of Opportunity Project, which develop policies intended to help families and communities reduce poverty and improve their quality of life.
The distinguished lecture series began in 2005 as a way to bring community members into the academic environment at UC Riverside. It's cosponsored by the chancellor's office, the school of public policy and the economics department, according to the statement.