Starbucks property sells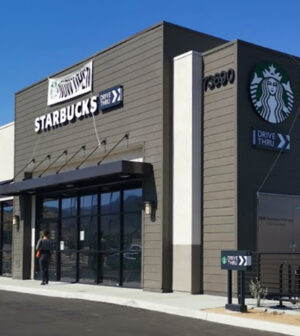 A parcel in Twentynine Palms occupied by a Starbucks drive-thru has been sold for $3.1 million.
The property, at 73690 Twentynine Palms Highway, was sold by Fountainhead Development in Newport Beach to a Los Angeles-based investor, according to a statement.
Hanley Investment Group represented Fountainhead Development. RE/MAX Commercial represented the seller, whose name was not released.
Built this year on .54 acres, the 1,800-square-foot drive thru is in the heart of downtown Twentynine Palms, at Highway 62 [Twentynine Palms Highway] and Adobe Robe. An estimated 24,000 vehicles pass through that intersection every day, according to the statement.
It's the only Starbucks drive-thru within a 20-mile radius and is close to a large Marine Corps training base that is home to approximately 13,500 military personnel and civilians.
The property sold for $1,722 per square foot, according to the statement.