State adds 14,000 jobs, unemployment keeps dropping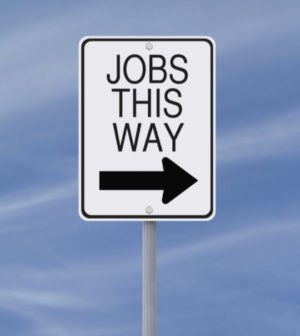 California's unemployment rate fell to 4.3 percent in February, as state employers added approximately 14,000 non-farming jobs to their payrolls.
The unemployment number is a record low dating back to 1976, according to the monthly jobs report released today by the State Employment Development Department.
Year-over-year, California's jobless rate fell 0.8  percent in February. The state has added more than 2.8 million jobs since the economic recovery began during the first quarter of 2010.
The national unemployment rate last month was 4.1 percent.
About 843,000 California residents were out of work in February, down approximately 143,000  from February 2017.
Six of the state's 11 industrial sectors added 23,500 jobs month-over-month in February.  Professional and business services added the most jobs, 8,300, followed by construction, 6,800, and manufacturing, 3,500.
Trade, transportation and utilities lost 3,100 jobs between January and February, the most of any sector, followed by "other services," which declined by 2,800.
Locally, Riverside and San Bernardino counties combined had an unemployment rate of 4.4 percent, well below the 5.6 percent that was projected for the region one year ago, according to the report.