Stater Bros. to sell pharmacies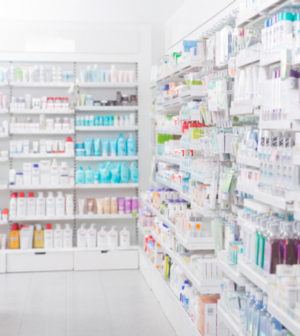 Stater  Bros. is getting out of the pharmacy business.
The San Bernardino-based supermarket chain will close all 22 of its in-store Super Rx pharmacies by the end of this month, after it sells assets from those entities to CVS Pharmacy, according to a statement.
When that transaction is completed, all pharmacy records – including prescription files –  and inventory from the Super Rx pharmacies will be transferred to nearby CVS stores.
Financial details were not disclosed.
All of Stater Bros.' Super Rx locations are expected to be shuttered by Sept. 28.
During the next several months, the pharmacy spaces will be renovated so they can be used for retail. Grocery service is not expected to be interrupted at any of those locations, according to the statement.
"Stater Bros. is a strong and competitive company within the Southern California supermarket landscape [that is] poised for continued growth," said Pete Van Helden, Stater Bros. chief executive officer, in the statement. "This business decision will allow the company to grow areas of our core food business that meet the evolving food needs and shifting grocery preferences of our customers.
"We remain committed to providing our valued customers with the very best grocery shopping experience."
Stater Bros. officials could not be reached for further comment.
Both companies are working to make sure pharmacy service is not interrupted during the transition. Prescription transfer dates will be e-mailed to Super Rx customers, according to the statement.
CVS Pharmacy is subsidiary of CVS Health, a retail and health care company based in Rhode Island. It operates approximately 9,800 stores and serves more than one million patients annually, according to the company's website.
Stater Bros. is the largest private employer based in the Inland Empire. It operates 171 supermarket and employs approximately 18,000 people throughout Southern California.