State home market might be slowing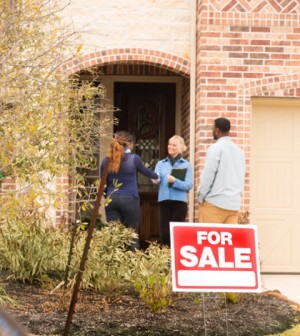 Pending home sales in California slowed for the second consecutive month in August, a sign that the state's housing market might be starting to soften.
Year-over-year, pending sales last month dropped 3.5 percent, according to a report released Tuesday by the California Association of Realtors.
Compared with July, pending sales – meaning a contract has been signed but the sale hasn't closed – were down two percent.
August is the end of the peak home-buying season, so that probably accounted for some of the decline.
Pending sales are tracked carefully by people in the housing industry because they're usually an accurate indication of the housing market's short-term future.
In the Inland Empire, pending sales in August compared with one year earlier were up 2.8 percent in San Bernardino County but down 10.3 percent in Riverside County, where housing prices are higher.
Los Angeles and Orange counties experienced drops of 1.7 percent and 1.8 percent respectively.,
Home prices, which lately have reached record levels in some California submarkets, are expected to stay strong during the fall. That's because sales will continue to outperform new listings, a dynamic that causes prices to rise, the report stated.