State horse racing board delays Fairplex decision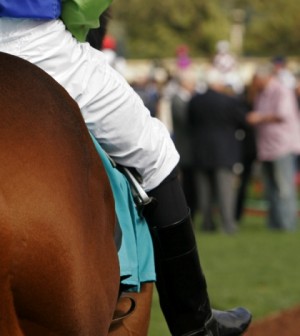 The California Horse Racing Board has postponed its discussion on a proposal to move thoroughbred horse racing from Fairplex in Pomona to Los Alamitos Race Course.
The board was expected to hear the proposal today when it met at Santa Anita Park in Arcadia and possibly take action, but the matter was delayed until its June 19 meeting, said Mike Marten, board spokesman.
Fairplex can't move its race dates, which are held during the Los Angeles County Fair, without permission from the seven-member board. Last month, board members discussed the proposal at their regular meeting but took no action.
Fairplex officials have requested the move, saying Los Alamitos is a better facility than Fairplex's race track, which they maintain is no longer a first-rate horse racing facility.