State loses record number of jobs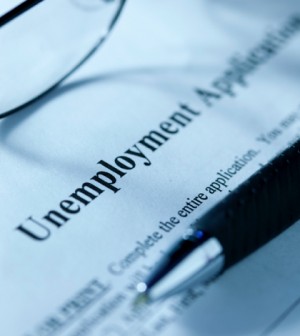 California jobless rate hit 15.5 percent in April, as employers eliminated a record 2.3 million jobs, according to data.
About one-fifth of the state's workforce was put out of work last month, as every major industrial sector in the state recorded job losses, the state Employment Development Department reported.
Because it was the first full-month jobs report since mid-March, when shelter-in-place and other precautions were established, the April data was the first real indication of how much damage COVID-19 has inflicted on the state's economy.
The picture wasn't pretty.
Leisure and hospitality took the biggest hit  — 866,200 jobs compared with March – as restaurants, bars and other food services continued to cut their staffs.
Other sectors equally gruesome numbers: trade, transportation and utilities lost 388,700 jobs, education and health services 280,400 and professional and business services 242,800. 
Construction lost 132,100 jobs, manufacturing shed 118,700, government 101,000, information 140,500 and financial 31,300.
Unfortunately, the state's jobless numbers probably won't get better soon.
"As extraordinary as these numbers are, they will likely get worse before they get better," said Taner Osman, research manager at the UC Riverside School of Business Center for Economic Forecasting and Development. "Despite the gradual re-opening of the economy, numbers from the federal government suggest the ranks of the unemployed have continued to swell throughout May." 
Locally, Riverside and San Bernardino last month posted jobless rates of 15.3 percent 13.4 percent, respectively, according to the department.