State money will help build solar panels for low-income residents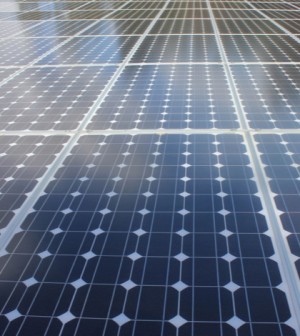 Pomona and Claremont will receive $2.1 million from California that will help build a solar panel manufacturing facility.
The money, which is part of the state budget for the 2019-2020 fiscal year, will pay for solar panels for low to moderate-income residents, according to a statement.
The facility, which is expected to create more than 200 manufacturing and construction jobs, will help both cities reduce greenhouse gas emissions. Claremont-Pomona Locally Grown Power will be the first local nonprofit solar panel assembly factory in the world, according to the statement.
The facility will cover 4,000 square feet. Its first goal will be to build and install 6,000 photovoltaic solar panels on low-to-moderate income homes, allowing those households to save approximately $6.5 million in energy costs a year.
"That's real, added disposable income that will now be spent here, locally, on goods and services," said Devon Hartman, founder of Claremont-Pomona Locally Grown Power, in the statement. "It's the most powerful local economic stimulus we can create."
The new systems will reduce carbon emissions by 26,700 metric tons per year, making it the least expensive carbon elimination program of its kind in California, according to the statement.