State unemployment edges up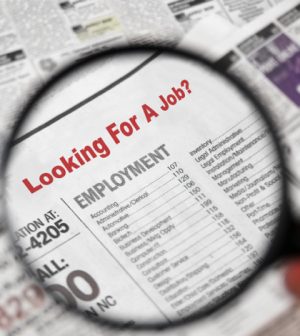 California's unemployment rate rose to 4.2 percent in December, despite state employers adding an estimated 24,500 non-agricultural jobs to their payrolls, according to data. 
The state employment rate was essentially unchanged from November, when it was 4.1 percent, but down from 4.5 percent year-over-year, the state Employment  Development Department reported.
California has added nearly 3.1 million jobs since economic recovery officially began in February 2010. 
Non-agricultural jobs totaled approximately 17.2 million in December, according to a survey of 71,000 businesses.
The number of Californians holding jobs in December was 18,779,200 an increase of 68,700 from November and up 259,100 from December 2017.
The number of unemployed Californians was 813,900 in December – an increase of 7,300 over the month and down by 52,500 compared with December 2017.
Riverside and San Bernardino counties last month recorded unemployment rates of 4.1 percent and 3.8 percent, respectively, the department reported.