Stater Bros. Charities makes major holiday donations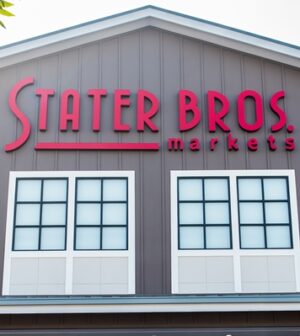 Stater Bros. Charities donated more than $840,000 to local non-profit organizations during the recent holiday season.
The money, raised primarily from donations made by Stater Bros. shoppers, went to agencies that help hunger relief and children's well-being, according to a statement on the Stater Bros. website.
"For many, the holidays are typically a time of warm meals and wrapped toys underneath a Christmas tree, but for far too many this is simply not the case," said Nancy Negrette, Stater Bros. Charities chairman and president, in the statement. "That's why Stater Bros. Charities stepped in to make the holiday season a little brighter for those in need."
Various local food programs operating under the Harvesting Hope program were given a combined $362,750, the largest donation. Loma Linda University Children's Hospital received $200,000, Toys for Tots received $75,000 and CHiPs for Kids and Spark of Love received $25,000 each, according to the statement.
Spark of Love is a toy drive sponsored by Southern California firefighters. Stater Bros. Charities is a non-profit entity founded in 2008 that makes donations to charities in communities served by San Bernardino-based Stater Bros. Markets Inc., the largest private employer in the Inland Empire.