Stater Bros. honors veteran employees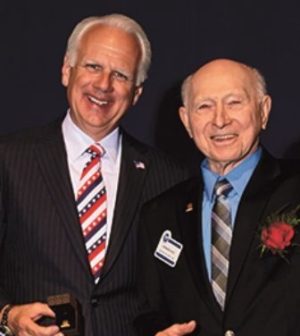 Stater Bros.
Stater Bros. recently honored employees who reached career milestones this year.
Topping the list of long-time workers who were honored at the company's annual Service Awards Program were Howard Rice, a foreman in Stater Bros.' distribution center, who has worked for the grocery store chain for 55 years.
Also honored was Bob Dahl, a merchandising specialist who has been with the company for 50 years.
Five hundred and forty eight employees were honored at an awards banquet at the Riverside Convention Center.  Anyone who reaches their 20th,25th,30th,35th, etc. year of service with the company this year was asked to attend.
Stater Bros. is the largest privately owned grocery store in Southern California and the largest private employer – an estimated 18,000 workers – based in the Inland Empire, according to the statement.