Stater Bros. opens second Calimesa store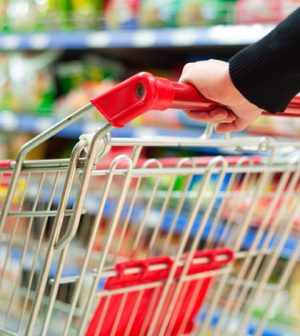 Stater Bros. has opened its 53rd store in San Bernardino County and the second to serve Calimesa.
The 45,712-square-foot store, at 1004 Cherry Valley Blvd., officially opened for business on June 17, 2020, and features full-service meat, seafood, and deli departments, as well as fresh sushi made in-house daily and more.
The store will be open daily from 7:00 a.m. to 11:00 p.m., with 7:00 a.m. to 8:00 a.m. on Tuesdays and Fridays dedicated exclusively for senior shoppers.
Regina Kerr, a nearly 25-year employee with the San Bernardino-based supermarket chain, will be the store manager.
"We look forward to the opportunity to serve the needs of Calimesa and the surrounding communities," said Stater Bros. CEO Pete Van Helden in a statement. "Local residents will be pleased with our product offerings and the exceptional shopping experience that we will provide."
Stater Bros. Charities presented donations totaling $30,000 to Carol's Kitchen, Childhelp Merv Griffin Village, the Calimesa Chamber of Commerce Scholarship Fund, California Lions Friends in Sight, VFW Post 7347, and Cherry Valley Horse Rescue, in honor of this opening.
Stater Bros. the largest private employer in the Inland Empire, regularly donates to local charities when it opens a new or refurbished store.