Stater Bros. to open Ontario Ranch store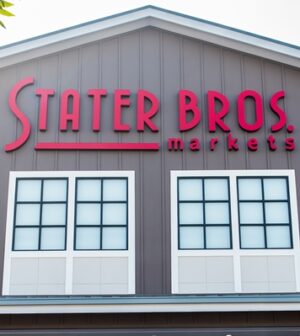 Stater Bros. is scheduled to open a store Wednesday in Ontario Ranch.
The store, the fourth that will serve Ontario, is at 3460 Ontario Ranch Road, according to a statement on the company's website.
On Wednesday, the 45,200 square-foot store will be cleaned and sanitized. After that, it will be open daily from 6 a.m. to 11 p.m. and will be overseen by Store Manager Steve Martinez.
Martinez has worked for Stater Bros. for 22 years.
To mark the store's opening, Stater Bros. will donate $12,500 to Inland Valley Hope Partners, City of Ontario – Youth Activities League, Ontario Police Officers' Association, Alzheimer's Association Inland Empire Chapter, and Bob Hope USO Ontario.
Stater Bros regularly donates to local charities when it opens or reopens a store. Since 2008, Stater Bros. Charities has donated more than $80 million to local communities, according to the statement.
The San Bernardino-based company operates 171 supermarkets and employs more than 18,000 people, according to the statement.