Study says climate regulations have helped Inland Empire economy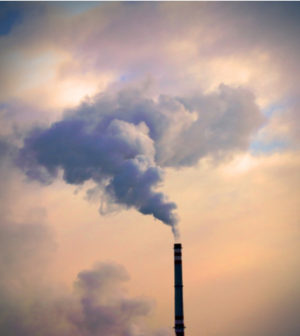 UC Berkeley report says Sacramento's efforts to slow down climate change have created thousands of jobs and pumped millions of dollars into the state's economy. Critics are skeptical, particularly regarding the full impact of cap-and-trade.
Conventional wisdom, at least among some economists, holds that climate-change regulations like the ones California has implemented during the past 10 years or so, cost jobs and hurt the economy.
But that's not necessarily true, at least in the Inland Empire, according to a study released earlier this month.
The state's climate initiatives, including its much-debated cap-and-trade program, added 41,000 jobs and pumped more than $9 billion into the local economy from 2010 to 2016, according to The Net Economic Impacts of California's Major Climate Programs in the Inland Empire.
Indirectly, those initiatives helped support more than 73,000 jobs and $14.2 billion in economic activity during that time, the report found.
More than 90 percent of that positive impact is because of the number of renewable power plants in the region: 17 percent of the state's renewable energy capacity is in the Inland Empire, the report stated.
The study, which was released Aug. 3, claims to be the first report to examine the impact of climate legislation on Riverside and San Bernardino counties.
It was commissioned by Next 10, a nonpartisan, nonprofit think tank in San Francisco that specializes in economic and quality-of-life issues. The research was conducted earlier this year by two departments at UC Berkeley – the Center for Law, Energy and the Environment, which is part of the law school, and the Center for  Labor, Research and Education – and Kevin Duncan, an economics professor at Colorado State University-Pueblo.
Its findings run counter to the beliefs of some economists and public policy officials who maintain that climate change regulations add to the cost of doing business, so much so that businesses have had to lay off workers to remain profitable.
That criticism is often leveled at cap-and-trade, which seeks to control carbon emissions, greenhouse gases and other forms of air pollution by setting a limit on the amount of pollutants one business can create. However, it allows business to purchase credits from other businesses that have not used their full allotment.
Cap-and-trade is a market-oriented approach to reducing air pollution, and several states have adopted versions of that approach. But its critics say its impact on jobs, especially in blue collar sectors like the logistics industry, hasn't been studied sufficiently.
California's cap-and-trade program began in early 2012. Last month, the California state legislature voted to extend it to 2030.
But several climate-change initiatives – including renewable energy, cap-and-trade, distributed solar energy, and efficiency programs – were mentioned in the report for having a positive affect on the two-county region.
"The Inland Empire is extremely important to the economy of California and is uniquely at-risk to environmental and economic challenges," said F. Noel Perry, Next 10's founder, in a statement. "This report indicates that overall, policies including cap-and-trade, the renewable portfolio standard, as well as energy efficiency and distributed solar programs, are contributing jobs and economic benefits."
The researchers, who first studied the San Joaquin Valley, chose to study the Inland Empire for several reasons, said Betony Jones, associate director of the Green Economy Program at UC Berkeley's Center for Labor and Education and the report's primary author.
With their large and diverse economies, Los Angeles and San Francisco could suffer some jobs losses from cap-and-trade and not be hurt too badly, Jones said.
Not so the Inland Empire, where the economy depends heavily on the warehouse-distribution centers and the goods that move in and out of them, and housing construction. That means the Inland region could be impacted more negatively than other parts of the state by climate change regulations.
"It's not as wealthy as some areas and a lot people who live there have long daily commutes to work," Jones said of the Inland Empire. "Also, its air quality is not that good. Overall, it's a lot like the economy in other states, which makes it a good place to study."
The 56-page study called the Inland Empire's economy "fragile." It noted that Inland employment  and income rates typically lag behind most of the state, even though 11 percent of the state's population lives in the Inland region.
The report also noted that Inland companies powered with fossil fuels lost $1.7 billion in sales and more than 1,100 jobs during the time covered in the report.
Any report regarding job creation needs to take into account more than raw numbers, said Jay Prag, professor of economics and finance at the Drucker School of Management at Claremont Graduate University.
"It's not just jobs, it's quality of jobs," Prag said. "The goal should not be to create jobs, it should be to create good jobs. You also have to account for the number of jobs that might have been lost, not just the jobs created, by any piece of legislation.