Study says the Inland Empire isn't creating enough good jobs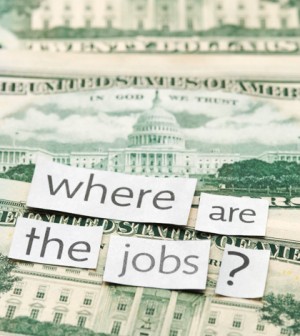 The report, by a renowned think tank, says that trend must be reversed if the region's economy is to keep growing.
The Inland Empire produces its share of jobs, but not enough that provide middle-class wages, benefits and stable employment, according to a report.
That's especially true for the estimated 1.3 million "prime age workers" in the region who do not have a bachelor's degree, the Washington-D.C.-based Brookings Metropolitan Policy Program concluded in Advancing Opportunity in California's Inland Empire, a 70-page report it released last month.
The report, which took about two and a half years to put together, notes that Riverside and San Bernardino counties have enjoyed "years of exceptionally fast job creation," but that many of the region's residents still struggle to make ends meet.
"Historically, [the Inland Empire] has punched below its weight in opportunity-rich sectors, such as information, professional services and corporate headquarters," the report states. "But these are prime targets for its diversification. In many ways, the industries in these sectors represent the future."
Without mentioning any sector by name, the report is critical of the Inland economy for relying too much on "a small set of tradable industries" that leaves it vulnerable to downturns.
Should the region not diversify, the result could be devastating to a lot of people who need to find work but can't do so, the report stated.
The report also concluded that the Inland region's middle class is smaller than it was before the Great Recession struck 10 years ago, that minorities have a more difficult time finding work there than do whites and that most of the region's job growth has been in industries that either don't pay well or that fail to provide opportunities for career advancement.
"People who live in the Inland Empire still face serious economic challenges, especially if they don't have a college degree," said Chad Shearer, senior research associate at Brookings Metropolitan and the report's lead author. "Not enough is being done to help people get on a path to a middle-class lifestyle."
Only 31 percent of the region's 1.45 million jobs – about 445,000 – are considered good or promising for non-college graduates, while another 15 percent – an estimated 215,000 jobs – are held by high-skilled workers with at least a bachelor's degree. 
The remaining 54 percent  – about 784,000 jobs -in the Inland region "are neither good nor promising" for workers of any education level.
"Roughly 347,500 workers that hold these "other" jobs need a good or promising job in order to earn a family-sustaining wage, a jobs deficit that will not be closed if the region continues on its current economic trajectory," the report states.
The Inland region can create better jobs by developing "emerging specializations" that create good jobs, including technology, information and professional business services, the report stated.
It should also look to improve its core industries, particularly logistics, through innovation. That approach is particularly important because automation is a threat to many of those industries, according to the report.
The report happened when Inland Economic Growth and Opportunity, a group of public and private sector officials from both counties who look for ways to improve the local economy, decided it wanted to conduct such an analysis, said Ron Loveridge, former Riverside mayor and a member of that organization.
The group, which acknowledges that the Inland region has been slow to create good jobs, first approached the Orange County/Inland Empire chapter of the Urban Land Institute. The institute is a global nonprofit that seeks to improve land use and the quality of life in cities.
"They were willing to do it, but that kind of report really isn't what the Urban Land Institute does," said Loveridge, who said IEGO spent close to $400,000 assembling its proposal. "We decided to find the organization that does the best urban research, and that was Brookings."
The result is a detailed report that was put together by officials from both counties with a major assist from Brookings.
"It's the first time that both counties have gotten together to see where the local economy is at and what can be done to improve it," Loveridge said. "We aren't going to become the second Sillcon Valley, but we can talk about how we can create good jobs."
Besides identifying problems in the local economy, Advancing Opportunity in California's Inland Empire shows that Riverside and San Bernardino counties aren't arch rivals, said Lou Monville, an IEGO member and chief executive officer of Raincross Corporate Group in Riverside.
"There's this idea that the counties don't like each other and that they can't solve problems, but that isn't true," said Monville, who oversaw the report while it was being put together. "I don't think the study has any surprises. It identifies a lot of issues that need to be addressed."