Supervisor named to transportation board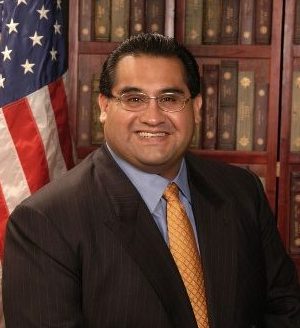 Supervisor James Ramos has been named president of the San Bernardino County Transportation Authority.
Ramos, who represents the third district, was appointed Wednesday after being recommended by a nominating committee that included Board Chairman Robert Lovingood, according to a statement.
He will serve a one-year term.
Ramos has an extensive background in transportation, having been the authority's vice president, vice chair and chair of its transit committee, among other positions.
"I will continue to work closely with board members to find solutions to alleviate traffic congestion and reduce long commute times," Ramos said in the statement. "Improving our regional transportation system will be the principal focus as I proudly take on this new leadership role."
The transportation authority represents more than 2.1 million residents. It helps plan freeway construction, regional and local road improvements and train and bus transportation, among other projects, according to the statement.