Temescal Valley residents ask for air quality monitoring station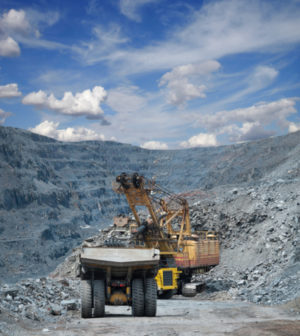 Request made to air quality officials could be the first move in another fight regarding aggregate mining and other businesses in the unincorporated community.
There may be a battle brewing in Temescal Valley regarding the future of mining, a landfill, Southern California Edison, and other businesses in that unincorporated community.
On one side is a group of property owners that, four years ago, helped defeat a proposed mega-quarry in their community.
Now, as if gearing up for another fight, they're raising concerns about what mining and other businesses are doing to their property values and quality of life.
They have their own community action group, We Are Temescal Valley, which has 520 members, a website and a Facebook page. The website, www.wearetv.org, provides detailed reports on a number of issues in the unincorporated community of 20,000-plus residents, mining being the most prominent issue at the moment.
Members of We Are Temescal Valley have asked the South Coast Air Quality Management District to set up an air quality monitoring station.  Data gathered by that device would tell residents precisely how dirty their air is.
The district, whose jurisdiction includes much of the Inland Empire, already operates 38 permanent monitoring stations and five single-pollutant monitoring sites throughout Southern California.
Some Temescal Valley residents believe it needs to install one more.
"We need it badly," said Ruth Brissenden, a Temescal Valley resident for the past two and a half years. "Our air is bad, and the closest monitors are in Norco and Lake Elsinore, so we're stuck in the middle. We need help."
On the opposite side are the mining companies themselves, other area businesses, local residents who support the mining operations and the Southern California Business Coalition, a regional pro-business non-profit organization, which also has a website www.scbiz.org and a Facebook page with some 141 followers.
That group educates the public about how important various businesses and industries are to the region's economy, and that in this case the mining industry in the Temescal Valley produces resources – mostly sand, gravel and crushed rock, known as aggregate – that the region needs.
"It seems that when you get into environmental issues you hear the environmental side, but the business side you don't hear as much," said Chris Mann, the organization's President and Chief Executive Officer. "We need to get the word out."
Mining has been conducted in Temescal Valley since the 1850s and has always been a been a big part of that area's economy. Originally rich in tin and other minerals, the Temescal Valley today yields large amounts of aggregate, materials that are vital to the construction industry.
"The people [in Temescal Valley] who oppose mining don't seem to understand that if they ban it, or even place restrictions on it, they're still going to need sand and gravel," Mann said. "So they're still going to have to bring it in from somewhere else, and that adds to traffic, which hurts your air quality and causes additional wear and tear on our roads."
Temescal Valley would also lose money if Riverside County were to cut back on mining there: from 1992 through 2012, an average of 11 million tons of aggregate per year was removed from quarries there, which created an economic impact of about $113 million per year, according to a study by Olsen Canyon Properties.
In 2015, Olsen Canyon Properties – on its website it describes itself as a landowning company based in Temescal Valley – proposed developing a 220-acre quarry that, once it was in place, Olsen Canyon would have leased to a mining company.
The project would yield millions of tons of aggregate over the course of about 70 years. That proposal, which has yet to happen, drew opposition from Temescal Valley residents. They pointed out the noise, traffic and pollution problems such a development would create, and that more than half of the materials drawn from the project would end up outside of Riverside County.
Now those same residents are claiming to AQMD that Temescal Valley is eligible for help under the provisions of AB 617, which makes it easier for disadvantaged communities to get help from the state to fight air pollution.
Brissenden, an attorney, was one of the "Temescal Valley Six" who attended a recent AQMD meeting during which the details of AB 617 were discussed, according to a report on the group's website.
She declined to comment if the members of We Are Temescal Valley are trying to slow down, or shut down, shut all mining operations in their community.
"I can't comment on that," Brissenden said. "I don't know how to answer that question. All we're asking for now is an air quality monitor."
Temescal Valley's air quality may end up being slightly better or slightly worse than other communities (we suspect the former), but the industry is too important to the local economy to put more restrictions on it, according to Mann.
"This is how environmental groups operate," Mann said. "They file complaints with the government, they go to court, they do whatever they can to delay a project. It's already too difficult to do business in California. There are too many regulations to deal with and environmental groups that are trying to put you out of business."
Municipal governments have long struggled to balance business interests with residential concerns, said Jay Prag, professor of economics and finance at the Drucker School of Management at Claremont Graduate University.
One factor that must be taken into account is which party got there first, Prag said.
"The quarries have been there for more than 100 years, Prag said. "The people who bought houses there know that."