"The Cheech" to get major funding help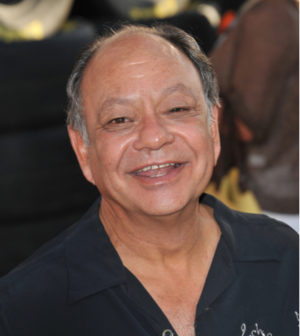 Three Inland Empire community groups will donate $90,000 to the Cheech Marin Center for Chicano Art, Culture & History, which is scheduled to open in Riverside in two years.
The Riverside Latino Network, the Greater Riverside Hispanic Chamber of Commerce and the Spanish Town Heritage Foundation announced recently that they will give $30,000 each to the fledgling museum, according to a statement released by all three organizations.
Ultimately, all three plan to raise $250,000 for the museum, which will be located in a 61,240-square-foot facility next door to the Mission Inn.
"This project promises to bring a new dimension to our arts programming in Riverside," Mayor Pro Tem Jim Perry said in the statement. "This exciting look at the contributions of Latinos to the growth and prosperity of California and the nation will be of immense interest, not just to all areas of Riverside, but around the world."
Marin is donating his art collection, reportedly one of the best of its kind in the United States, to the museum.
"I wish to thank the Latino Network, the Greater Riverside Hispanic Chamber of Commerce, and the Spanish Town Heritage Foundation for their meaningful support of The Cheech," Marin said in the statement. "I am humbled and deeply grateful for your generosity. It's great to know that we are in this together."