Transit agency gets high marks from feds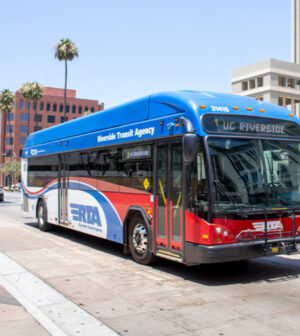 The Riverside Transit Agency has received a good report card from the U.S. government.
In its triennial review of the local transit agency, the Federal Transit Administration declared that the transportation service "is spending taxpayer dollars property and operating at an overall healthy level," according to a statement released by RTA.
The review found that the agency complied with all 21 categories covered in the inspection, including operations, finance, maintenance, civil rights and Americans with Disabilities Act compliance, grant management, service planning, and general management and organization.
"This is great news for RTA," Chairwoman Bridgette Moore said in the statement. "Passing this important review with a perfect score reflects our conservative business approach, our passion for customer service, and our commitment to operating a world-class transit system." 
During the three-year review – fiscal years 2016 through 2018 – the agency's ridership ranged between 8.5 million to 9.3 million, and its farebox recovery ratio – the percentage of operating costs covered by fares – exceeded state requirements.
Also in that time, the agency started Route 200, which runs between San Bernardino, Riverside and Disneyland, and it launched the RapidLink Gold Line service between Riverside and Corona.
Finally, it expanded free Wi-Fi to all buses and formed partnerships with local universities and colleges, allowing thousands of students to get unlimited rides, according to the statement.