Transit agency to offer free ride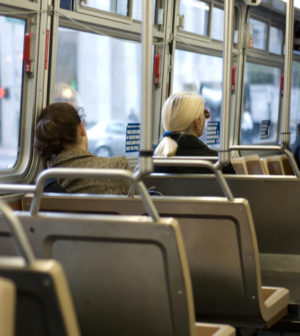 Omnitrans, the public transit agency that serves the San Bernardino Valley, will offer a free one-day mobile bus pass the week of April 22-26.
The promotion is in honor of Earth Day, which is April 22, according to a statement on the agency's website.
"Switching to transit helps reduce pollution by getting cars off the road," said Omnitrans spokesperson Wendy Williams in the statement. "And the air quality benefit is magnified since we use clean fuel vehicles."
The free ride offer will be available through the Token Transit mobile app. It will be limited to one per person.
Staring April 22, the free pass will be available at: www.tokentransit.com/omniearthweek2019. A regular pass normally costs $5.
Omnitrans' operates 178 transit buses, all of which run on natural gas which generate 88% less particulate matter per passenger mile than diesel-fueled buses, according to the statement.