Tribe breaks ground on casino expansion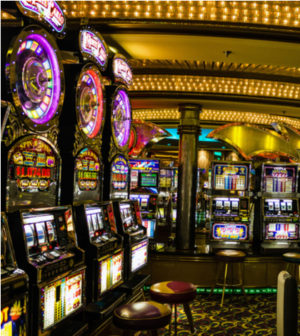 Officials from the Morongo Band of Mission Indians and local dignitaries broke ground Monday on the expansion of the Morongo Casino Resort & Spa.
The 65,000-square-foot project, which is expected to be completed in 2020, will bring approximately 425 full-time jobs and 1,000 temporary construction jobs to the facility near Palm Springs, according to a statement.
"Morongo has come a long way from the tiny bingo hall we operated on the reservation back in the 1980s," said Tribal Chairman Robert Martin said in the statement. "Today, we open a new chapter in our story as we continue to nurture new opportunities for our people, our community and our region."
The expansion – its cost was not disclosed – will enlarge the casino's gaming floor by more than 30 percent. That will be enough space to add 800 slot machines, more table games, a bar, lounge and other amenities.
The existing gaming floor will also be renovated, several restaurants on the first floor will be upgraded and a valet parking structure with charging stations for more than 70 electric vehicles will be built.
The 27-story resort and casino is owned and operated by the Morongo tribe. It includes five restaurants, a swimming pool with private cabanas, live entertainment, a nightclub and a 36-hole golf course, according to the statement.