Tribute to first responders planned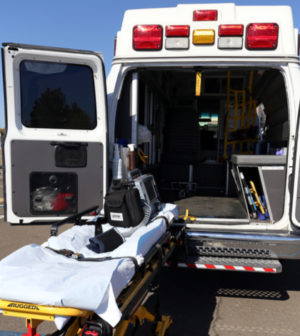 The Mountain Rim Fire Safe Council and State Sen. Mike Morrell, R-Rancho Cucamonga,  will host the second annual California First Responder Day.
The event is scheduled to be held from 10 a.m to 2 p.m. Sept. 22 at LoanMart Field, home of the Rancho Cucamonga Quakes, 3408 Rochester Ave.
Families will be able to explore emergency vehicles, participate in safety demonstrations and meet first responders from CAL FIRE, the California Highway Patrol, San Bernardino County Fire, among other agencies.
There will also be food vendors, and Smokey Bear and Sparky the Fire Dog will visit.
"Our state's first responders take it upon themselves to protect our communities and come to the rescue when help is most needed," said Morrell said in a statement. "First Responder Day is an opportunity to thank these men and women and also learn more about the work they do."
First Responder Day was designated through the Senate's passage of Senate Resolution 75, which Morrell wrote.
For more information call (916) 651-4023 or visit www.cafirstresponderday.org.