UCR department gets tech donation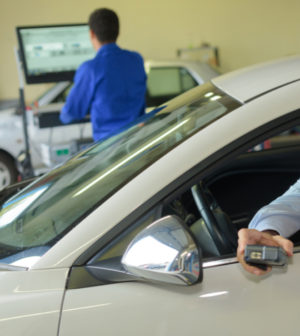 The Center for Environmental Research and Technology at UC Riverside has receive $1 million worth of equipment and software used to test emissions produced by automobiles, trucks and large engines.
AVL, a global automotive consulting firm that develops emissions-testing technology, made the donation so that the center can develop "the automotive laboratory of the future," according to a statement.
The center is part of the Bourns College of Engineering. It is one of many such research institutions that is trying to develop vehicles that produce zero emissions.
Center officials will use the donation to start a training program for engineers, managers and academics. The first session will be held July 9-20.
"This new phase in the partnership between AVL and CE-CERT will strengthen our region's efforts to grow a vibrant entrepreneurial ecosystem around air quality and sustainability," said Rosibel Ochoa, associate vice chancellor for technology partnerships at UC Riverside, in the statement. "The training and research opportunities made by AVL's state-of-the-art emission testing systems will enhance our workforce development efforts."