Walls go up at major "spec" industrial project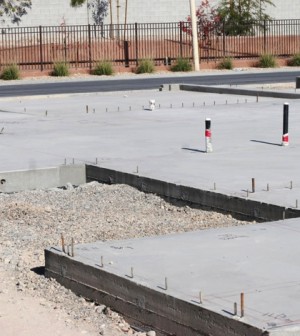 Workers have begun tilting up concrete walls at Empire Gateway in Chino, a project being billed as the largest speculative industrial project under construction in the western United States.
The four-building development, which will cover 2.2 million square feet, is being built in one phase and is expected to be finished next spring, said Thomas Taylor, senior executive vice president with Colliers International Ontario.
The tilt-ups started late last month, Taylor said.
Empire Gateway is being developed by Sares Regis Group in Irvine for Invesco Real Estate. Placing so much product on the market at one time demonstrates the health of the Inland Empire industrial market, which has been the region's strongest economic sector during its otherwise sluggish economic recovery.
"They're heavily into the construction phase now," said Taylor, who is part of a team of brokers that is marketing the project. "They're doing 2.2. million square feet at one time, which doesn't happen very often. [Invesco] must believe the market is strong or they wouldn't be doing it."
Empire Gateway, which broke ground in August, is being built on what used to be a dairy farm. The project site covers about 125 acres and is one of the last parcels on the Inland region's west end to be zoned for "big-box" warehouse-distribution development, according to Colliers.
The two largest buildings will cover 779,052 square feet and  658,756 square feet, while the two smallest buildings will cover 522,267 square feet and approximately 89,000 square feet, according to Colliers.