Wholesale Capital Corporation to do Major Events in September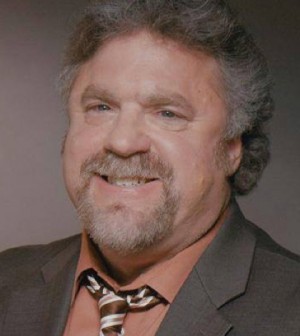 Throughout September, Wholesale Capital Corporation president Ed Hoffman will participate in multiple events designed to raise civic and patriotic awareness both locally and nationally. Hoffman, host of The Main Event on KTIE AM 590 Saturday mornings at 9:30 AM, has devoted much of his airtime to "making hard news easy to understand" for Inland Empire residents, specifically news that pertains to national politics.
On September 10, Hoffman will speak at the Banning Beaumont Cherry Valley (BBCV) Tea Party meeting, where he will address hot button issues and share his thoughts on the 2016 presidential election. "I'm looking forward to meeting some local patriots and bantering with them," Hoffman said. "As my radio listeners know, I have lots of opinions on the election. It will be great to share them with a live audience."
On September 17, Wholesale Capital Corporation will sponsor the GOP Debate Review event with guests Dennis Prager and Larry Elder, both of whom are nationally known conservative radio personalities. "These guys are legends in conservative talk radio," Hoffman said. "I'm proud to call Larry Elder a friend, and Prager has been his mentor for decades. Anyone who loves watching and analyzing the presidential debates should come to the event." The evening will take place at the Riverside Convention Center at 7:00 PM; tickets are available at AM590theanswer.com.
On September 18 and 19, Hoffman will be at Lieutenant Dan Band Weekend at the North Charleston Coliseum in South Carolina. Hoffman is representing Wholesale Capital Corporation by presenting an all-terrain track chair to a disabled veteran, which was purchased with money raised by his company earlier this year. In February, WCC raised $28,250 for the Independence Fund, which purchased the track chair for a paraplegic vet and used the remaining funds to send caregiving military spouses on a retreat.
The donation was presented to an Independence Fund representative, and the chair will be presented to a disabled veteran at the South Carolina event. "I've been looking forward to this all year," Hoffman said. "My employees surprised me by raising this money for the Independence Fund, and I know that seeing a brave wounded warrior benefit from our company's donation is going to be incredible."
Wholesale Capital Corporation offers unique home buying opportunities for military veterans through the VA loan program, in additional to conventional and FHA home loans. To learn more, call (951) 488-3101.