Women's football league to play title game in IE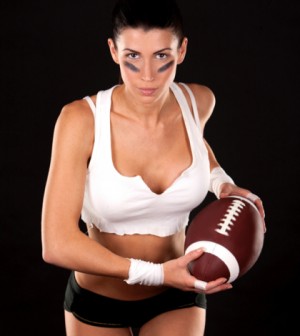 The Legends Football League's championship game is coming to Ontario.
The all-woman league will hold its version of the Super Bowl Sept. 2 at Citizens Business Bank Arena, said Courtney Gifford, spokeswoman for the league.
On Aug. 23, the league – which plays seven-on-seven games according to Arena Football League rules – will play its eastern and western conference championship games at the arena.
"We really love Ontario," Gifford said of the Las Vegas-based league. "We get good crowds there and Citizens Business Bank is great to work with."
The Legends League grew out of several renegade Super Bowl halftime shows in the early 2000s that featured all-female teams. Those games were broadcast by a rival network and were not part of the Super Bowl's official halftime show.
The Las Vegas-based league has been in its current configuration – 10 teams in the United States, five in Australia, four in Canada – for five years, and it's planning to add teams in Europe and Mexico, Gifford said.
"This isn't powder-puff football," Gifford said. "People who go to the games are surprised at how hard the players hit."