Worker's Compensation – Relief In Sight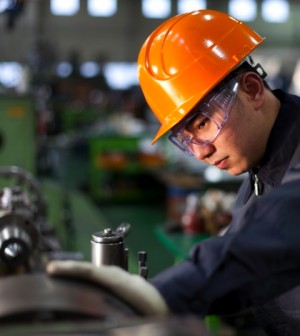 Over the past several years, businesses across California have been getting hammered with increases in their Worker's Compensation rates. Coupled with two changes to the Experience Modification calculation in the past four years, rates have risen by almost double in several cases. 2013 was especially poor as rates rose an average of 40%. Now, there is relief on the horizon.
Beginning in 2014 and mostly starting in February, rates are stabilizing. When you discuss rates, there are two rates to look at. First is the Manual Rate and the second is Net Rate. Manual Rate is the cost per hundred of payroll that the insurance carriers submit to the state to be published. These rate account for the total cost of providing the insurance and includes all profits as well. These rates are then modified by the Experience Modification and any credits (discounts) or debits (increases) the carrier attaches. The Net Rate is the final rate per hundred that you as a business owner pay after all modifications.
The Manual Rates have been published and most are effective either January 1st or February 1st of 2014. In reviewing these rates, most are in the low to mid-single digit increases. While still going up, the rates are at a much more palatable increase and can be made better by having a good Experience Modification rate. Additionally, if you are showing improvement on your claims history and/or have an increase in payroll, the rates can be driven down.
In discussing Rates and their effect on your business, we should look at how your employees are classified and make sure that they are all in the proper class code. In order to do this, two things should happen inside of your business. First, you should have specific job descriptions for all of your employees. With correct descriptions, it will be easier for the Worker's Compensation Insurance Rating Bureau to properly classify the employees and allow the insurance carrier to properly place those workers in the corresponding class code rate. Second, you need to make sure that the carriers follow the WCIRB's class code system and charge accordingly. If the carrier decides that a certain group of workers is in a higher rated class code, they will charge you the higher rate even though their risk factor deems a lower rate. You and your broker need to be on top of the carrier at audit and make sure that the correct codes are being used for the proper employee.
Recently, a client had a situation at audit where the carrier placed eighty percent of their employees in the highest rated class code. Since I was there at the audit with the client, the auditor reviewed the job descriptions, reclassified over half of the employees into a less expensive class code and revised the audit. Going forward the class codes will be correct, the audit will move much more smoothly and a more accurate cash flow estimate will be made for the premiums due.
Net Rates are the rates that you really care about as this is what you are actually charged for the insurance. Worker's Compensation is based purely on the total payroll of the company and it is this dollar figure that drives your true Net Rate at the end of the day. Payroll affects all aspects of the net rate from the Experience Mod rate to the amount of debit or credit your carrier will provide. This also allows your broker to tell a convincing story as to why you should be getting more credits and fewer debits.
As your payroll goes up, the amount of expected and allowable losses you can have also increases. This allows for a dilution of the current losses (injuries to workers) you have and hence your Experience Mod goes down. So if you have a higher payroll and consistent losses year over year, you can expect your Experience Mod to go down. Conversely, as we have seen over the past few years, with lower payrolls and similar losses, the Experience Mod goes up. One way to combat the higher mod is with a good safety program.
Buy-in from senior management is paramount in any safety program. If the management can get behind a quality program, it will be successful. Good safety programs put the onus on the employee to be safe at all times, not just when the supervisor is looking. If they can be safe when they begin to think about cutting corners, the other workers will notice and be safe as well. When they are doing the right thing at all times, or at least mot times, injuries will lessen and dollars in premium will be saved. And not just in the short term, this is a long term solution which can make you money.
And this is why rates are beginning to stabilize. Business owners realized that the best way to make money off of their insurance program is to have it work for them. Creating a culture which encourages safety at all times, has management buy-in and a focus on why it is good for the company is proving effective. Be safe and start looking for some relief on those rates. We all need them.
Tim Kolacz is an account executive with Hub International Insurance Services Inc. and can be reached at 951-779-8730 or Tim.Kolacz@hubinternational.com.