X-mas clothing drive slated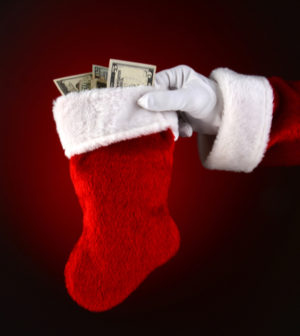 The Rotary Club of the High Desert is again sponsoring a clothing drive for underprivileged children during the holiday season.
Children from Adelanto, Apple Valley, Victorville, Hesperia and the Phelan area are eligible to participate in Operation Santa Clothes, according to a statement.
All participants will be selected by the club and officials with elementary schools across the Victor Valley.
On Dec. 15, the Super Target in Hesperia, 12795 Main St., will open before its regular hours. A Rotarian volunteer will then escort a child through the store and select the most appropriate clothing needed, according to the statement.
This year's goal is $20,000, enough to help 100 children with $200 each worth of new clothes. Donations, which are needed by Dec. 8, may be sent to the Rotary Club of the High Desert, P.O. Box 376, Victorville, Ca. 92392.
Club members are also available to pick up donations.
Last year, 92 children in the Victor Valley who needed clothes were helped by the program, at a rate of $150 per child, according to a statement.