Yes, the state and local housing markets are struggling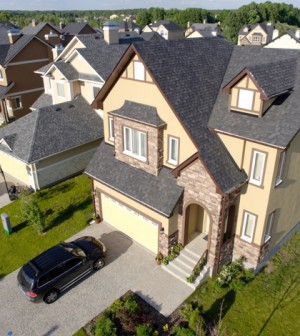 On the other hand, they aren't on the verge of collapse, according to some experts at a recent housing conference. The problem of how to get more houses built, however, remains.
The Southern California housing market is definitely in a rut.
How much of a rut remains to be seen, but the local housing industry hasn't performed well for awhile.
On June 26, CoreLogic in Irvine released its May housing report for the six-county region, and the numbers weren't reassuring.
20,300 single-family homes were sold in the Inland Empire, Orange, Los Angeles, San Diego and Ventura counties last month. That may sound like a respectable number, and compared with April it was: sales were up 10.6 percent month-over-month.
But the year-over-year numbers, which are considered more accurate because they aren't as susceptible to short-term fluctuations and unexpected quirks in the market, weren't good.
The number of single-family homes and condominiums sold in Southern California in May represented a year-over-year drop of 2.7 percent. That marked the 10th consecutive month that sales Southern California have fallen year-over-year.
Also May's numbers were the lowest for that month since 2015, when 21,754 homes and condominiums changed hands.
The median price of a home in Southern California last month was $530,000, virtually the same as the median price exactly one year earlier.
In the Inland Empire, sales were up 1.6 percent in Riverside County and down 3.3 percent in San Bernardino County.
Median prices were $392,000 in Riverside County, a 3.3 percent year-over-year increase, and $345,000 in San Bernardino County, 1.8 percent improvement.
Those numbers were released exactly one week before the Baldy View Chapter of the Building Industry Association of Southern California, a homebuilders trade group, held its annual housing policy conference.
The title of the gathering, attended by about 250 people, said it all: "Collaborating Through the Crisis: A Roadmap To Meet Today's Housing Crisis."
Carlos Rodriguez, the Baldy View Chapter's chief executive officer, spoke about the "grave housing crisis" now facing California. That crisis is not enough houses are being built, which has caused prices to rise because of a lack of supply. 
That has priced a lot of people off the market, especially some potential first-time buyers.
During his presentation at the DoubleTree Hotel in Ontario, Rodriguez covered some of the high points of San Bernardino County's economy: a population of 2.1 million, a median household income of $60,420, a median property value of $326,600 and a median new home price of $514,900.
But the downside is reflected in a severe drop in housing permits during the first four months of 2017, 2018, 2019.
2,613 single-family and multifamily permits were issued in San Bernardino County during the first four months of 2017, followed by 2,055 permits issued during the same four-month period in 2018.
This year, San Bernardino County issued only 1,495 permits from Jan. 1 through April 30. That's a decline of 42.7 percent between 2017 and this year.
As weak as those numbers are, there's no sign that the housing market is on the verge of collapsing as it did 11 years ago, an event that led to the worst economic crisis since the Great Depression, Rodriguez said.
"I'm not looking to make a call to arms, but I will say that we need to come up with an array of housing options to fix the crisis we're in now," Rodriguez said shortly after delivering his remarks. "It's true, the housing market is not performing well, but the economy is strong, and that's why I'm staying optimistic. As long as interest rates stay down, I don't see anything drastic happening."
Despite the negative numbers, the Inland housing market is probably stronger than it appears, and certainly nothing like it was 11 years ago, said Randall Lewis, owner of the Lewis Group of Cos. In Upland.
"There's an old saying in the housing business, 'OK is OK,' and there's nothing wrong with that," said Lewis, a past president for the chapter who led a panel discussion on regional housing needs. "That's where the [Inland] housing market is right now. It's OK. And we're not seeing any signs of a recession."
As long as mortgage rates remain low, the lack of housing supply will eventually solve itself, said Robert Kleinhenz, executive director of research at the UC Riverside School of Business Center for Economic Forecasting and Development.
The Inland economy is also performing better than most realize, according to Kleinhenz.
"I think a lot of people are concerned about the local economy because it's no longer outperforming the state economy, it's just keeping pace with it," Kleinhenz said. "That doesn't mean it isn't doing well. Logistics, travel and hospitality and healthcare are all adding jobs in the Inland Empire. As long as that trend continues there won't be a problem."