Bailey to step down as Riverside mayor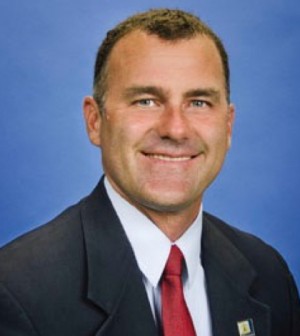 Riverside Mayor Rusty Bailey announced Tuesday that he is stepping down from the city council.
A Riverside native and the city's mayor since 2012, Bailey will not seek a third term in the city's primary election, scheduled to be held in March, according to a statement released Tuesday.
"It has been an honor and a privilege to serve my hometown as its 17th Mayor," Bailey said in the statement.  "It is also bittersweet to leave a position that was a goal since my youth."
First elected to the city council in 2007, Bailey represented Ward 3, where he oversaw several important projects, including moving the Marcy Branch Library and Parks Headquarters and reviving the long-dormant Riverside Plaza.
During his seven years as mayor, Bailey helped bring the California Air Resources Board headquarters to Riverside, created more affordable housing in the city and oversaw the creation of the city's first Innovation District, according to the statement.
Bailey also devoted much of his time and energy in office to fight homelessness.
"Perhaps Mayor Bailey's largest legacy will be the innovative work he has done to bring our community together to proactively combat homelessness, resulting in outreach and enforcement efforts, coupled with housing expansion for those who are willing to accept services," the statement reads.
Last December, Riverside opened Grove Village, which is four housing units at the Grove Community Church – the church donated the land – designed to be temporary shelter for homeless people.
Bailey plans to continue public service, but the statement doesn't say in what capacity. He also plans to work in nonprofits or education.
The one-page statement does not say why he is stepping down, which he will do when his current term expires next year.