By Jeff Burum
Historically, the County of San Bernardino, has not received its fair share of support from Sacramento. The Inland Empire has never garnered the attention, respect, and most importantly, the funding necessary to support the needs of our region.
For proof, look to the Governor's May Budget revision. The State's $55 billion surplus either needed to be spent, allocated for future spending, or refunded to the taxpayers. After hiding approximately $44 billion in a state transportation infrastructure slush fund, the Governor doled out the balance to the rest of the state and what did he give San Bernardino.
Virtually nothing. The County of San Bernardino received a measly $21 million, representing .03 percent, for a County comprised of six percent of the total population of the state. Our fair share should have been almost $3.3 billion dollars, just to equal our population and land mass. We deserved more than two hundred fifty times more than we received.
That is unacceptable!
And unfortunately, this is far from a one-time occurrence. Our County is routinely underfunded by the state legislature and the governor's office.
One glaring example is our court system. According to the ratio created by the State of California, we are entitled to 137 judges to manage the current caseload. It is our state's responsibility, as noted in the constitution, to fund our entire court system. Right now, under the state's process, we only have 85. We are the most underfunded criminal and civil justice system in the state. We have 16 funded positions that have been left open because the Governor has not taken the time to appoint new judges as well as another 36 positions that have not been funded.
This crushing shortfall is causing massive delays in our court system and as the saying goes, justice delayed is justice denied.
Measure EE is a wake-up call to Sacramento that our County is fed up with being ignored, underfunded, and disrespected. This is about basic fairness for our county's families, children, seniors, businesses, and communities!
Measure EE will make no immediate or radical changes to the status quo. But what it does do, is authorizes and encourages the County Board of Supervisors to study where shortfalls exist, where we are getting shortchanged on our fair share of allocation from the State of California and where frankly critically needed dollar that should be designated for our County are being mis-appropriated and shipped to other areas of the state. We deserve our fair share based on existing government legislation and our pro-rata share based upon our population counts and geographic size.
We need to stop the fleecing of our tax dollars and pass a measure that holds Sacramento accountable for ignoring our Constitutional rights and not providing us with the funding and support we need to build a strong region, with appropriate infrastructure, affordable housing, great educational opportunities for our children, and a safe place to live.
The only people that should be worried when Measure EE passes are the people in Sacramento who are complicit in the scheme to fleece the good people of San Bernardino County.
The State of California has no problem giving San Bernardino more than our fair share of power outages and parolees. The least, the State of California can do is provide us with our fair share of the tax revenue and federal money that is distributed by the State.
Residents of San Bernardino, now is the time for us to pull together and put the State on notice that we have reached out limit and we will not stand for it anymore.
On November 8 remember to vote "Yes" on Measure EE and Measure D, so we can have competent and full-time Supervisors fighting for equitable distribution of state funding.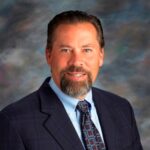 Jeff Burum, Managing Member, Diversified Pacific and Chairman of the Board for National CORE. Burum has more than 30 years' experience in commercial and residential real estate in the Inland Empire.