Barajas named Omnitrans' Employee of the Year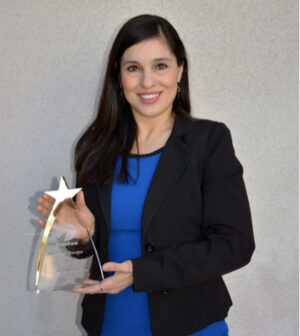 Araceli Barajas has been named Omnitrans' employee of the year for 2019.
Senior executive assistant to the chief executive officer/clerk of the board, Barajas was recognize for going "above and beyond" in her daily administrative duties, according to a statement.
Barajas began with Omnitrans three years ago as an executive staff assistant before being promoted to her current position.
Last year, she implemented PrimeGov, a new meeting agenda management software. Barajas also helped coordinate one-on-one meetings with every member of the board of directors and staff from each of the 16 city and county members of Omnitrans' joint powers authority. 
Those meetings helped consolidate support for ConnectForward, a series of proposed service changes expected to be put into place later this year, according to the statement.