IE Restaurant Week expands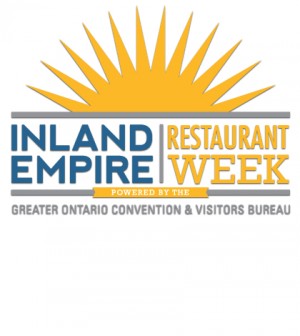 Inland Empire Restaurant Week is back.
This year's event, which is the Greater Ontario Convention & Visitors Bureau's effort to pump up the the Inland Empire's restaurant industry, starts today and last until Aug 24, said Sue Oxarart, spokeswoman for the visitors bureau.
Now in its fifth year, Inland Empire Restaurant week showcases some of the Inland region's better sit-down establishments. Sixty restaurants have signed up so far, and chamber officials hope to sign another 30 in the next two weeks, Oxarart said.
"It's a chance for people to avoid having to cook, to go out and talk to each other, and enjoy themselves," Oxarart said. "There's a myth that the Inland Empire doesn't have fine dining, but that's not true. We have some great mom-and-pop places and we have five-star chefs. We have some great places to eat."
Restaurants that sign up with the visitors bureau must offer a special deal, usually one that involves three items.
This year's restaurant week will include, for the first time, wineries and microbreweries.
"They've become so popular, especially the microbreweries, we felt like we had to include them," Oxarart said.
Middle to late August is the perfect time to get people who don't normally do so to eat in a restaurant.
"It's hot, school is back in session, people are getting busy again," Oxarart said. "It's the one time of the year people don't want to cook."